The Art of Leaving: Ayelet Tsabari Discusses Embracing Her Yemeni and Mizrahi Heritage
Ayelet Tsabari's life makes for a fascinating and, at times, upsetting read. The Art of Leaving, her memoir in essays, charts a childhood shaped by loss, an adolescence that put her at odds with the Israel Defense Forces, and a young adulthood defined by constant relocation. Along the way, Tsabari shares stories of assaults, drug usage, relationships, and her struggle to find a place she might call home.
That struggle, as she explains in the first essay, began with the loss of her father and her eventual realization of its impact on her life.
"I had this big epiphany," Tsabari tells Paste. "It happened as I was writing, and I was thinking about someone I missed. I thought to myself that I was mad at him for leaving, and I wrote that it seemed similar to the anger a child might feel towards their father of dying. I had a moment of like, 'Oh shit. It shaped who I am as a person.'"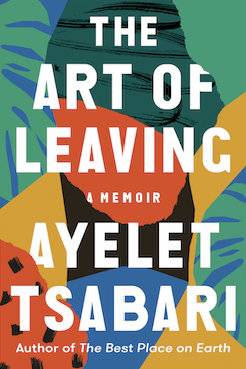 That moment was also defined by a rejection of her Yemeni and Mizrahi identity. Tsabari grew up in Israel in a Yemeni family, although she explains that her exposure to what that meant beyond a culinary heritage and language was limited. The Mizrahi Jewish community in Israel has long struggled against racism and lack of representation; she explains that one of the few prominent Mizrahi female musicians, Ofra Haza, was brought to fame with an image as being a "freha," an Arabic term connoting promiscuity and lack of intelligence.
"There was something about Yemeniness and Mizrahiness that almost turned me off as a child and a young teen," she says. "I wanted to be 'It,' and 'It' was not that."
An appreciation of her heritage came later, after living in India and Canada, getting married and divorced, and having experiences that illuminated the ways her distance from home was isolating.
"I was feeling rootless," Tsabari says. "On one hand, how exciting—the anonymity, the freedom. But on the other hand, something in me really yearned for my roots."
She began researching, asking her family questions, and reconnecting with traditions. It allowed her to get in touch with a community that she deeply loves today.
"It's so important to me to celebrate my community and their traditions and to carve a little place in world literature for my people," Tsabari says. "That's definitely something that drives me."
One of the most striking things about Tsabari's memoir is how she utilizes her own story to illuminate the overlooked ways in which minority communities struggle in Israel. "I try to break the single Jewish story that is familiar in North America by introducing something else."
In the final third of the book, Tsabari explains that becoming a mother lent urgency to connecting with her roots, as raising her daughter in Canada made it more difficult to impart the Yemeni part of her identity. She also struggled to impart facets of what had been easy to understand in Israel: language, history, Jewishness.
"I just want it to be easy like it is in Israel," she says. "I didn't really find the right way to sort of introduce her to that aspect or her identity"
Tsabari writes about bringing her daughter to Israel for the first time, just as she learns that her childhood home is going to be demolished. It's a striking way of expressing what became a deeper hurt; the house was yet "another ache in [her] heart."
So Tsabari and her family returned to Israel. After many years of finding ways to leave, it was returning home that allowed her to connect with her roots and to pass down that heritage and cultural identity to her young daughter. She conveys the magnitude of this with a simple, moving anecdote: She was recently singing a traditional Yemeni song, and her daughter, despite not knowing or understanding the words, started to sing along.
"It is a tradition that passes along from mother to daughter, a tradition that is very close to extinction because it just died when [Yemeni immigrants] came [to Israel]," Tsabari explains. "They just didn't sing anymore and didn't pass it onto their daughters who were Hebrew speakers. This is how traditions get lost."
By digging into her cultural identity, she's able to pass down these traditions to her child. Tsabari describes this as necessary, because though her own mother has been a remarkable resource, Tsabari has had to ask that information be shared.
"[My daughter] will have access to a lot of stuff that I had to work hard to unlock," Tsabari says. "My mom needed to be asked. [Her mother and grandmother] didn't have that kind of time [to tell stories]. I think when you're busy surviving and raising a bunch of children and trying to feed them, it becomes a luxury."
Tsabari's story interlinks with the women who came before her, many of whom also had complex relationship to "home." The final section of the memoir, titled "Return," casts a fascinating light on these histories and Tsabari's place within this lineage. It's made more powerful with her insights about becoming a mother to a daughter; that intergenerational relationship is one she's explored at length, but she's still learning.
"I'm like, 'Ask more, ask more'," she says of her daughter. "Don't waste this time."
The Art of Leaving is available now from Random House.
Originally published here: https://www.pastemagazine.com/articles/2019/02/ayelet-tsabari-the-art-of-leaving.html