About the Program
When do you reflect? Unwind from the week at this communal, family-style meal held in recognition of the harvest.
Open Shabbat reimagines the Jewish ritual of Shabbat as a meaningful life practice for all people. Enjoy a farm-fresh vegetarian menu and, in keeping with the literal translation of shabbat ("to rest"), take a moment to pause and reflect on the Sukkot themes of gratitude, abundance, community, and connection. Facilitated by Rabbi Adam M. Allenberg.
Ticket includes dinner and one glass of wine. Additional wine available for purchase.
The dinner menu was developed in consultation with Gelson's Markets' registered dietitian Jessica Siegel. This delicious vegetarian meal includes Jessica's Greek kale salad, Jessica's antioxidant chopped salad, Jessica's Mediterranean vegetable stew, quinoa and corn pilaf, fruit salad, and more.
Note: This program will be held outdoors. Please dress accordingly. In the case of inclement weather, the program will be moved indoors.
PROMOTIONAL PARTNER: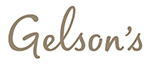 About the Series
The weeklong Jewish festival of Sukkot celebrates the fall harvest season and the custom of welcoming guests to one's home. Celebrations during this seven-day holiday recall the temporary desert dwellings, called sukkot, that the ancient Israelites constructed and lived in as they traveled to the land of Israel. Today, Jews around the world build and invite family and friends into their sukkot in the spirit of thanksgiving.
This year, the Skirball sukkah—created by designer Shannon Scrofano and installed on the courtyard behind the main lobby—will be a gathering place for conversations, encounters, communal meals, poetry, and music.
originally published here:https://www.skirball.org/programs/festival/open-shabbat-harvest